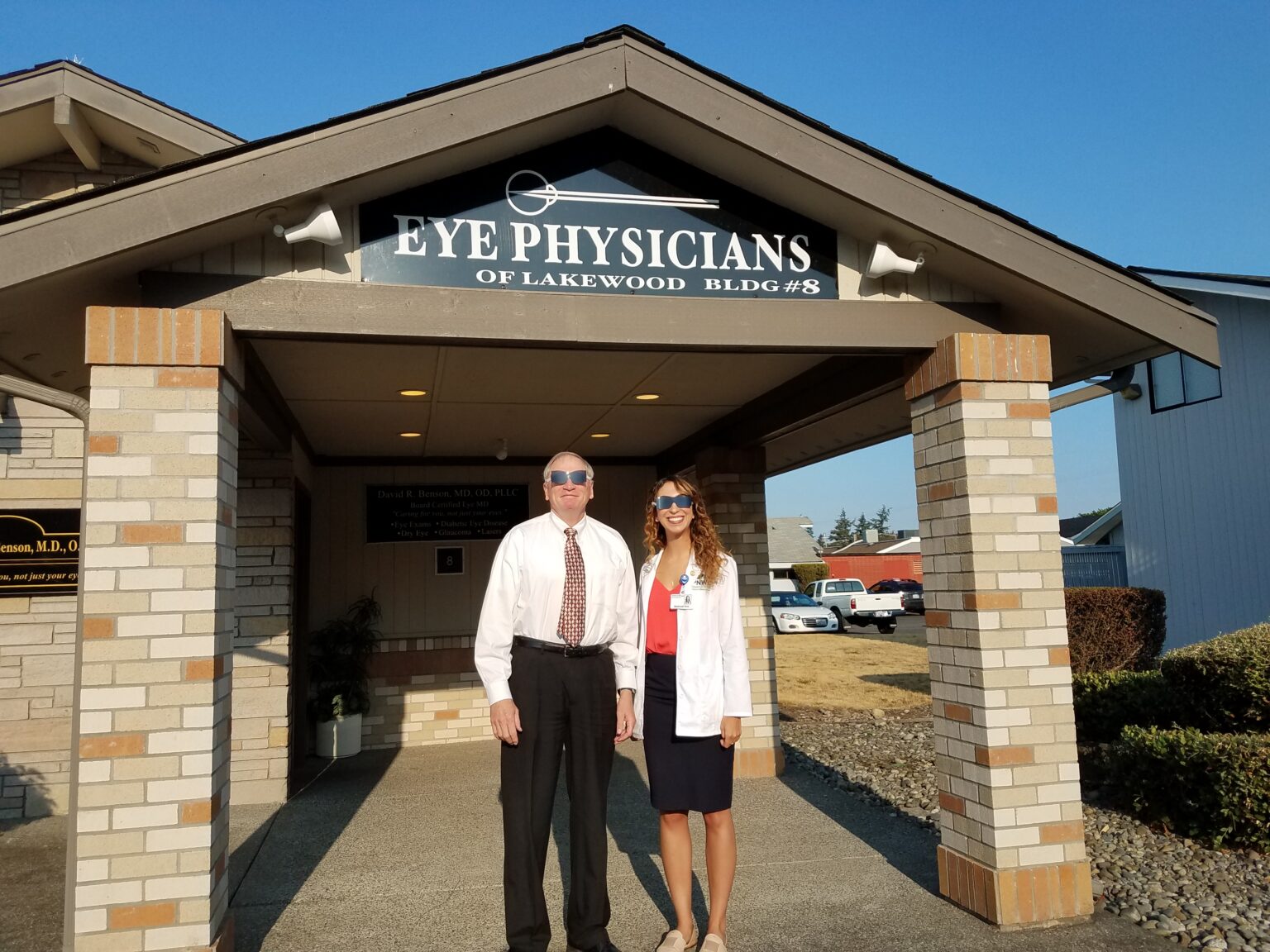 South of Seattle Practice For Sale
Lakewood
Busy, established, MD/OD  practice for sale Lakewood, WA
After 30 years it is time to turn my practice, and cherished patients, over to the next generation.  There has been a solo eye doc practice in this location for over 60 years.   We have a busy and rewarding practice with many loyal patients and referral sources.   If you are a young optometrist that would like to step into a turnkey practice with exceptional income and plenty of potential for expansion, or a more mature one that would like to reduce your stress, be your own boss, and continue doing the things that make your life matter this is a good choice.
It is important that you do know that this practice heavily emphasizes continuing care for patients with eye problems.  It is currently not a typical optometric practice.  It could continue on this path, expand or change to a more traditional OD practice.  The new eye doctor would need to decide what type of future practice she, or he, is most comfortable with.
We are located in Lakewood, Washington, a suburb of Tacoma and 30 miles south of Seattle.  Most people are familiar with the Pacific Northwest, but here is a brief description.  We are located on Puget Sound, otherwise known as the Salish Sea.  The area offers urban amenities such as opera, major sports, plays and good schools. The mountains, sea, and forest are within a very short drive.  An abundance of diversified outdoor adventures are close at hand, including skiing, hiking, sailing, mountain biking, golf, tennis (the Lakewood Tennis Club is a 10-minute walk), and about every recreational activity you can imagine.  Also, Washington has no state income tax.
We are at sea level with a temperate climate moderated by the Puget Sound. If you experienced a bit of frost this winter you might be interested to know we had a total of one week of weather that dipped below freezing.  The summers here are described as "paradise".  The San Juan Islands are a playground for billionaires in the summer.
Our office was completely remodeled and presents well.  We have the equipment you would expect of a quality practice with Haag-Streit, Zeiss, and Humphreys.  We have a good location in a professional complex.  The overhead is low.  The exposure is good and we have plentiful parking.   We could lease or sell the building.
There is easy room for both expansion of the physical building or the services you might like to provide.  Examples of easy expansion would be that I do not fit contacts of sell glasses.   My patients would very much like to have the convenience of an optical but I have been just too busy.  There is space for an optical and it would be a good fit with someone with optometric training.   There is an available vacant lot abutting our lot in the complex if you wish to build out more.   I have reduced my office hours to 2.5 days per week. Despite the abbreviated hours, we still enjoy an adequate income. You may wish to work more, the patients are there.
This is a practice with multiple opportunities.  When I step aside, I would like to know that my patients have access to continued, convenient, high-quality care.   I also do have a great staff and would like them to continue as a team with the new eye doctor.
I would be happy to continue in your new practice as you deem appropriate for the successful continuity of patient care.
I have left the price blank because it should be valued at what is fair and equitable to both parties.
If you are interested, please contact me at
David Benson, MD, OD
DBMDOD@GMAIL.COM
Interested in this practice?
Not seeing what you're looking for?
Please contact us to allow us to serve your unique needs or browse our related listings below.
Contact Us