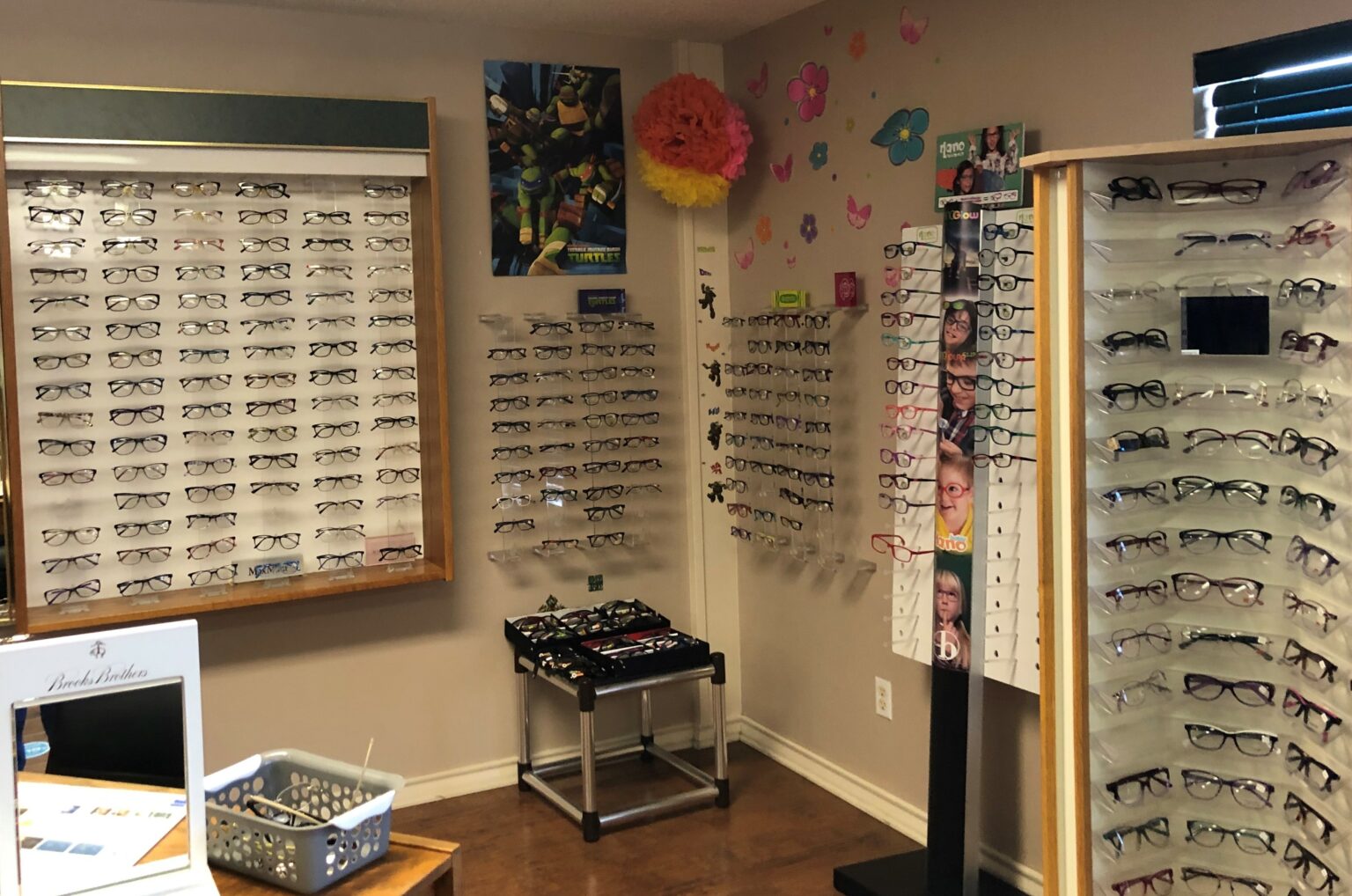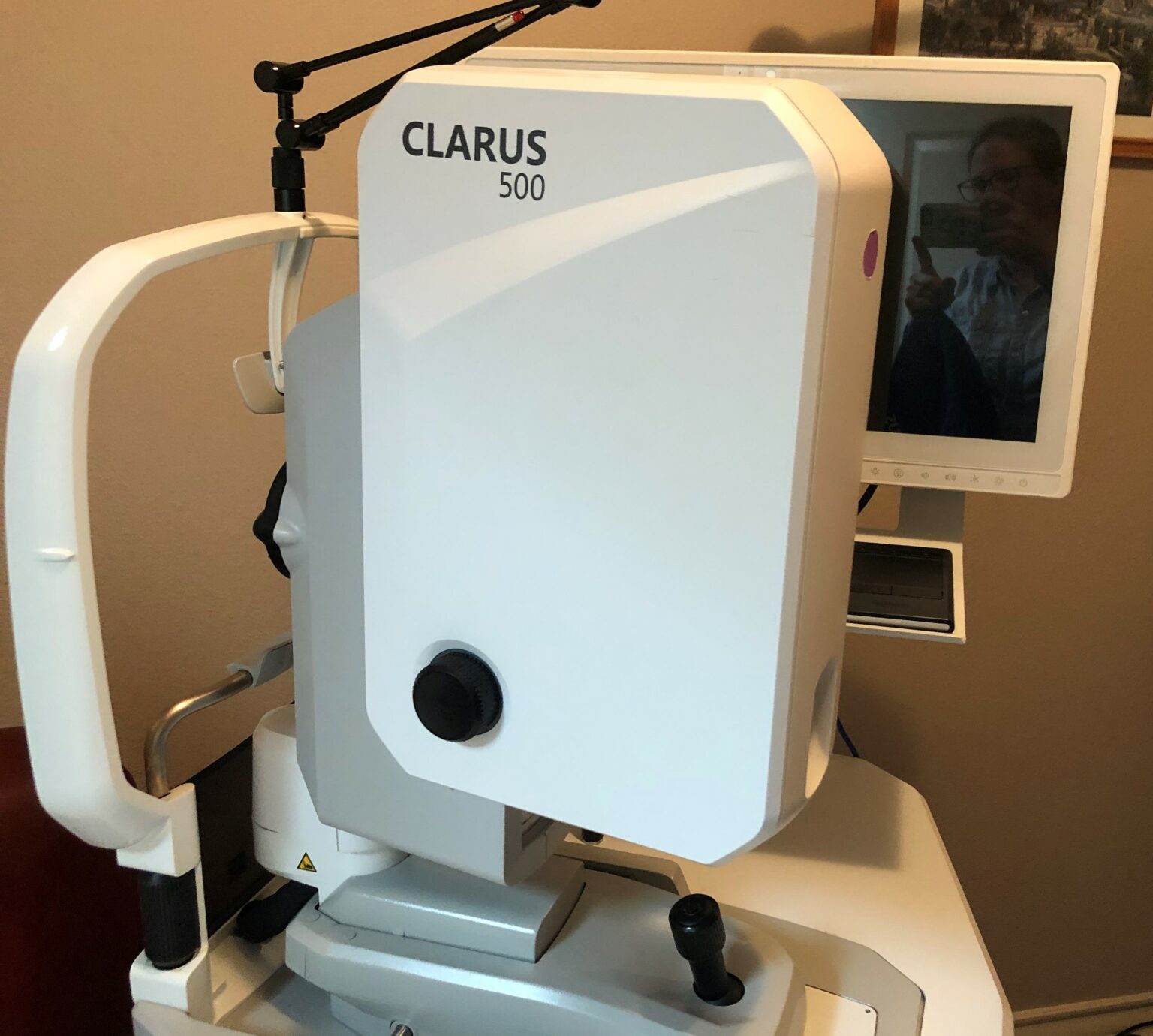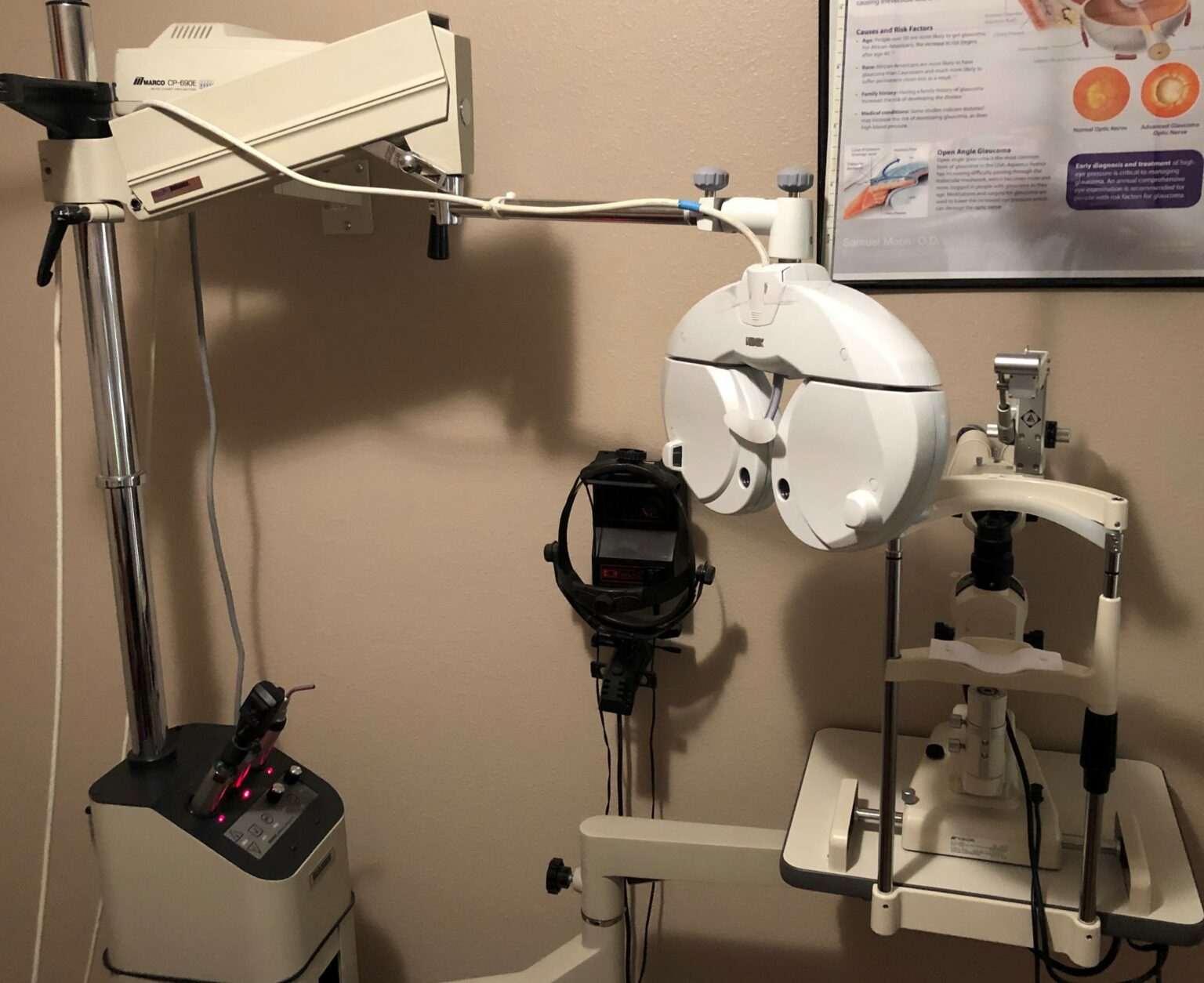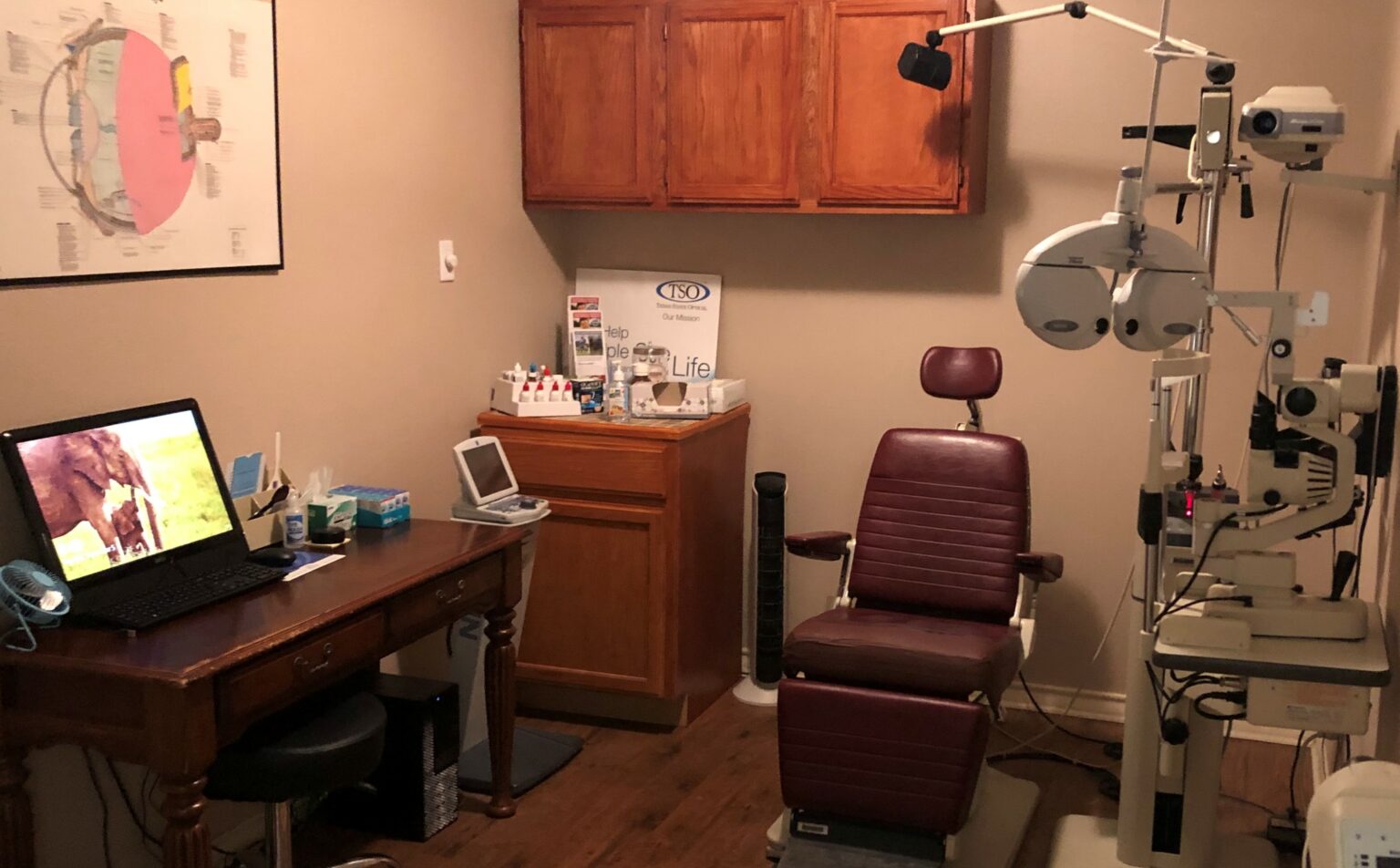 Stephenville Practice for Sale
101 N Dale Ave, Stephenville, TX
Well-established Optometry Practice in Stephenville, Texas.
Great opportunity to own a successful full-scope practice with over 35 years of service to the Stephenville, Texas, community.
A community of 21,000, Stephenville is the county seat of Erath county and serves as the hub for surrounding communities. A thriving agricultural town with a strong manufacturing presence, Stephenville is home to Tarleton State University and Ranger College extension. Located 60 miles southwest of Fort Worth, it offers a rural setting with access to the Dallas-Fort Worth Metroplex.
The practice is located in a 3,000 square foot stand-alone facility and is well-equipped to serve the vision and eye health needs of the community. Two exam lanes (one with a digital refractor), a Zeiss Clarus 500 fundus camera, Zeiss Cirrus OCT, Konan Specular Microscope, Humphrey Visual Fields Analyzer, a full finishing laboratory, and an experienced staff of seven provide service, style, and convenience, making this a successful turn-key opportunity.
At this time, the practice maintains a full, five-day-a-week schedule, with potential for a second doctor. With gross revenues of $1 million, the practice provides competitive owner compensation.
Asking Price: $399,000
Building is available for sale or lease.
Willing to seller finance property.
For more information, contact:
Sarah Clements
817-360-6585
Facility
Built in 1997, this up-to-date facility has all the features modern optometry practices strive for including:
Waiting Room
Reception Area
Optical
Contact Lens Dispensing Room
Repair Area
Lab
Testing Area
Two Exam Rooms
Three Offices
Two Restrooms
File Room
Ample Parking
The Building is located on a large lot that is situated on a hard corner on the main street through town. This street is also less than 5 minutes from Tarleton State University; thus, providing quick and convenient access to the student body and employee base. The adjoining property of over ½ an acre is also available for purchase, allowing for expansion or other business opportunities.
Staff
Manager: 20 years
Billing: 5+ years
Optician/Lab: 10 years
Optician/Lab: 14 years
Optician: 2 years
Receptionist/ Optical: 1 year
Receptionist: less than 1 year
Scope
Exams

Adult
Pediatrics
Geriatrics

Glasses
Contacts
Dry Eye
Ocular Disease
Revenue
Average revenue per patient: $230
Optical: 35%
Contact Lens: 50%
Medical: 15%
Revenue from third party: 80%
Insurances accepted: Superior, VSP, Eyemed, Spectera, BCBS, Medicare
Laboratory: Carl Zeiss
Buying Groups: ABB optical, Healthy Eyes Advantage
Marketing
Postcards
Facebook
Website
Newspaper
Radio
TV
Administration/Technology
Software: Officemate
Computers

7 workstations
2 laptops
2 printers

Copy machine
Fax
On-hold system
Testing
Zeiss Clarus 500
iterminal
Reichert ophthalmic projector
Lombart CVS Micro PC acuity system
Automatic lensometer CL-100
Tonometer: I care IC 100
Autorefractor Marco ARK-530-A
Pupilmeter Deluxe digital Optisource (2)
Pachymeter Pachpen
Zeiss Cirrus HD OCT Model 4000
Zeiss Humphrey field analyzer Model 740
Diopsys Model SV41-6200
Konan Specular Microscopy Cellcheck NSP-9900
Reliance Model 6200 & 7800
Nidel Marco RT 5100
Nidek 5T 5100
Keller all pupil indirect
Topcon SL 2EP (2)
Marco CP 690E
Lab
Nidex 3D fit LE 9000 SX
Optic source Hide a bevel
BPI Unit holds 8 tint trays
L&R transistor/Ultra sonic T-9
Hilco frame warmer
Hilco salt pan
Hilco Lensometer CCQ 400
Frames
1,100 valued at $70,000
Contact Lenses
40 at $2000
Interested in this practice?
Not seeing what you're looking for?
Please contact us to allow us to serve your unique needs or browse our related listings below.
Contact Us