EMPLOYEE APPRECIATION DAY
Want to learn more? Contact us here.

ARE YOU PREPARED TO SHOW YOUR APPRECIATION?
It is important to know how your team members prefer to be appreciated. For some, it's monetary, but for others, a simple hand-written note is a great gesture. Learn more about how your employees feel appreciated with our downloadable celebration survey! This is a great opportunity to learn more about your team members on an individual basis. 
WAYS TO SHOW YOUR APPRECIATION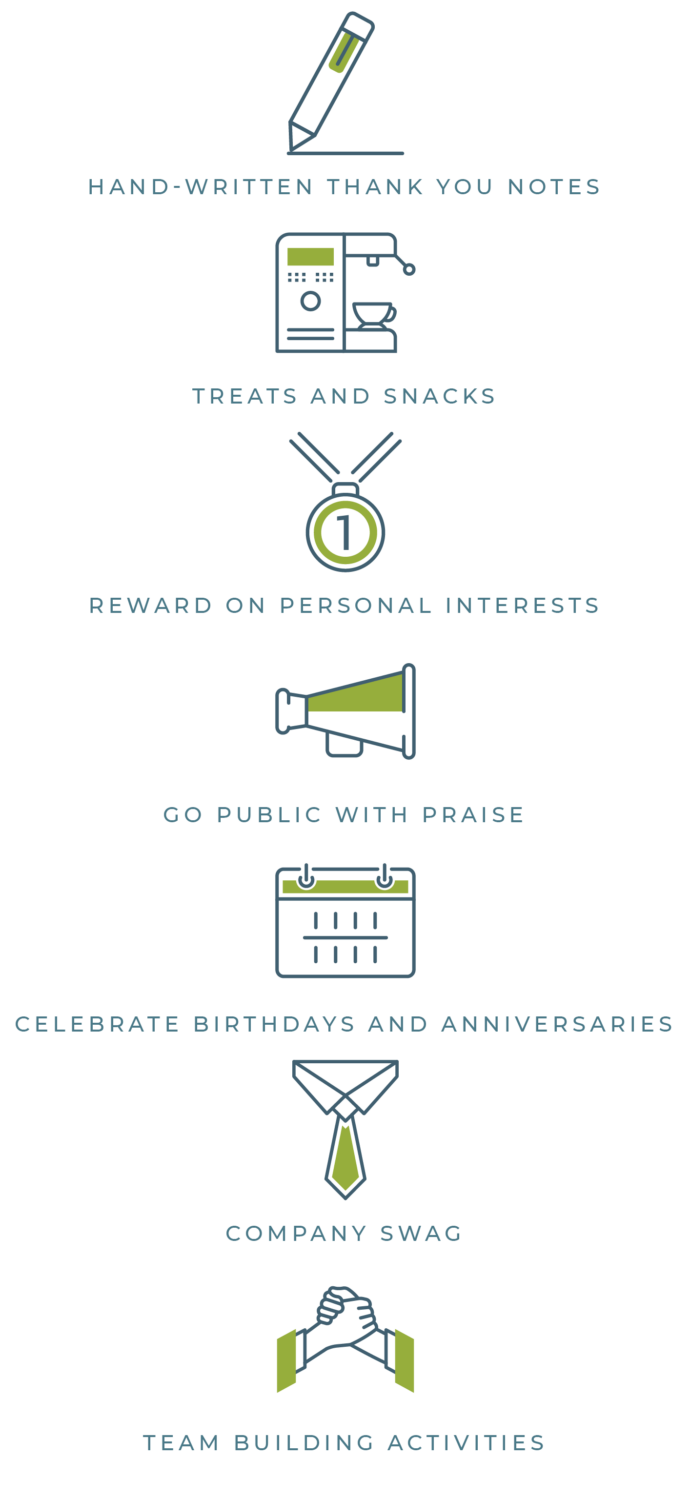 Download our celebration survey!
Take your appreciation a step further and learn more about your team with personality profiles!
At Williams Group, we believe there is tremendous value in understanding your team's personalities in order to create and maintain a solid culture within your practice. It's important to understand your team members on an individual level. Show your team how invested you are in each of them. After you've downloaded our celebration survey to get a look into how you can show appreciation to your team members, register to get individualized personality profile reports for each of your team members.
Get started today or contact Williams Group to discuss creating a thriving culture in your private practice!