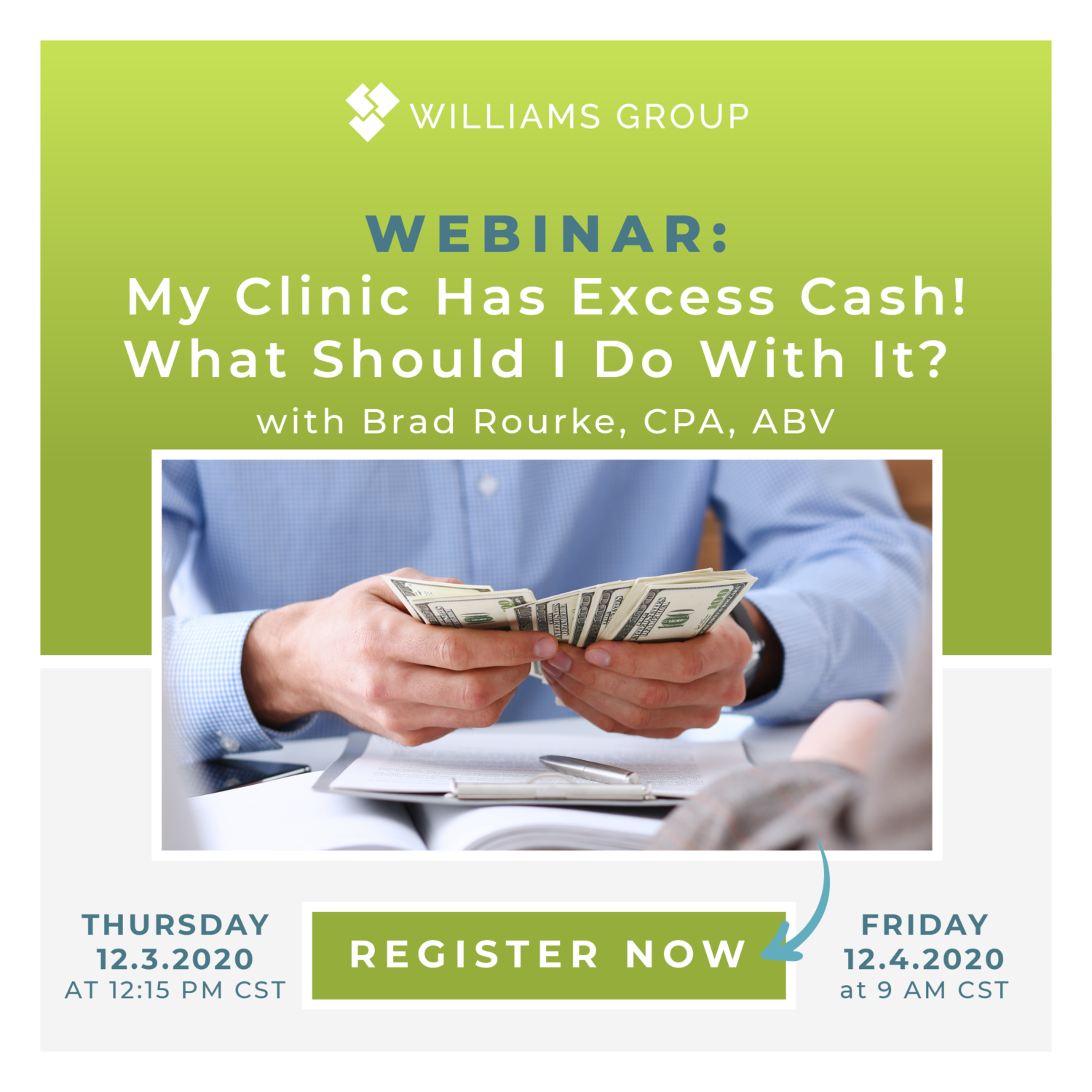 My Clinic Has Excess Cash! What Should I Do With It?
with Brad Rourke, CPA and CFO of Williams Group
As the end of the year approaches, you'll be faced with the decision of where to put excess cash. Make sure you're educated on all of your options, so you can utilize that money confidently.
Join Brad Rourke, CPA, ABV and CFO of Williams Group as he discusses the different options of allocating your funds to set yourself up for another successful year.