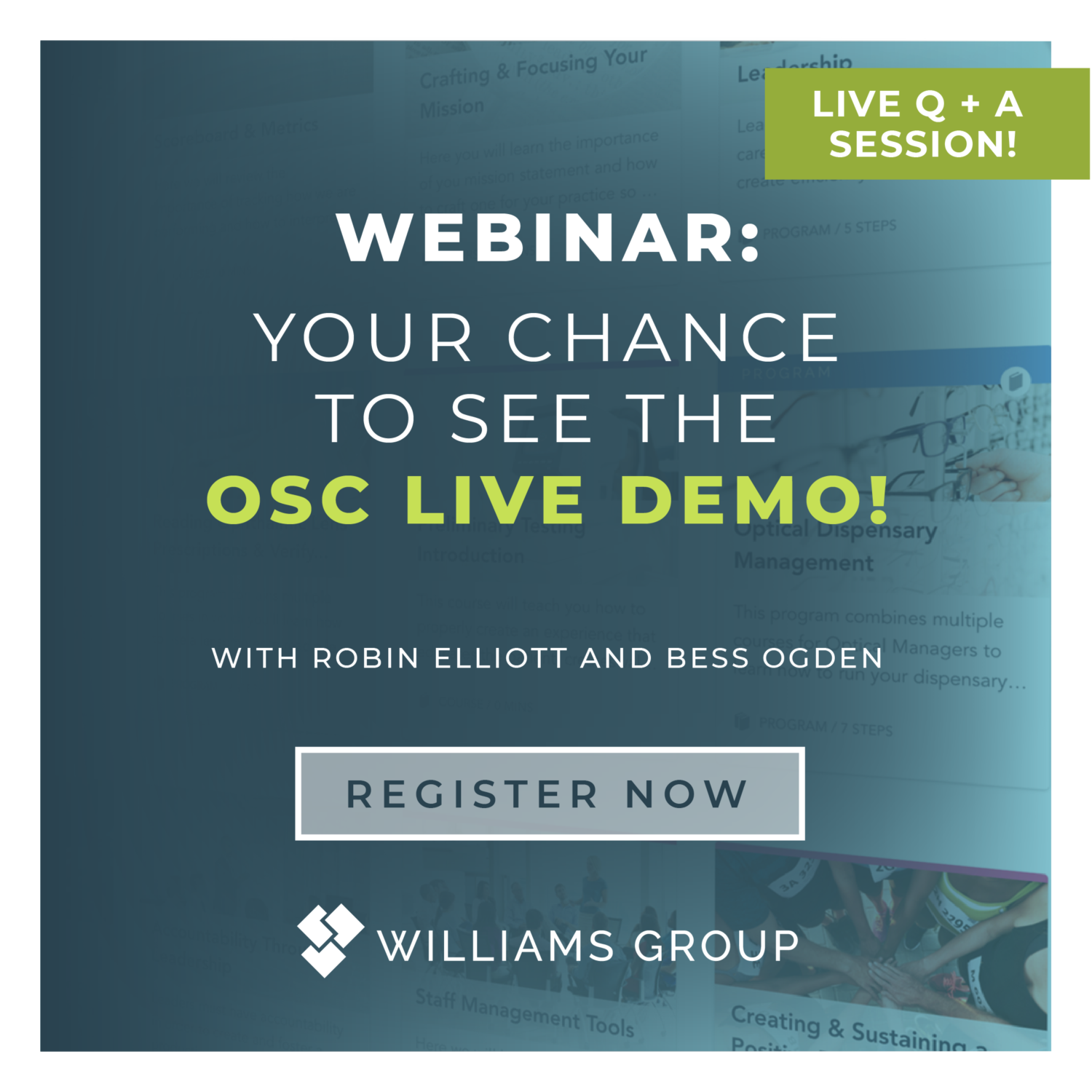 Your Chance to See The OSC LIVE DEMO!
with Robin Elliott and Bess Ogden
If you've been on the fence about joining one of our revolutionary programs, let us help you design the life you want. We're here to provide you with more free time and empower your employees to do their job more effectively.
The Williams Group Executive Management Program is a two-phase program that begins as a 12-month membership, followed by a perpetual monthly membership. The EMP unique features provide your team access to a personal coach, monthly strategic calls, and our online learning library! 
With the on-demand learning library, you'll receive downloadable tools that you can use as-is or customize to your practice that will help you manage and grow your optometry business. On top of your own personal coach, your team will have access to live group coaching sessions after they've completed each course to ensure your team is successfully grasping concepts. Our accountability is unheard of in the optometry industry and we strive to ensure these proven strategies are executed efficiently within your eyecare practice.  
Want to know about the Executive Management Program or any other of our services?
Contact us here.