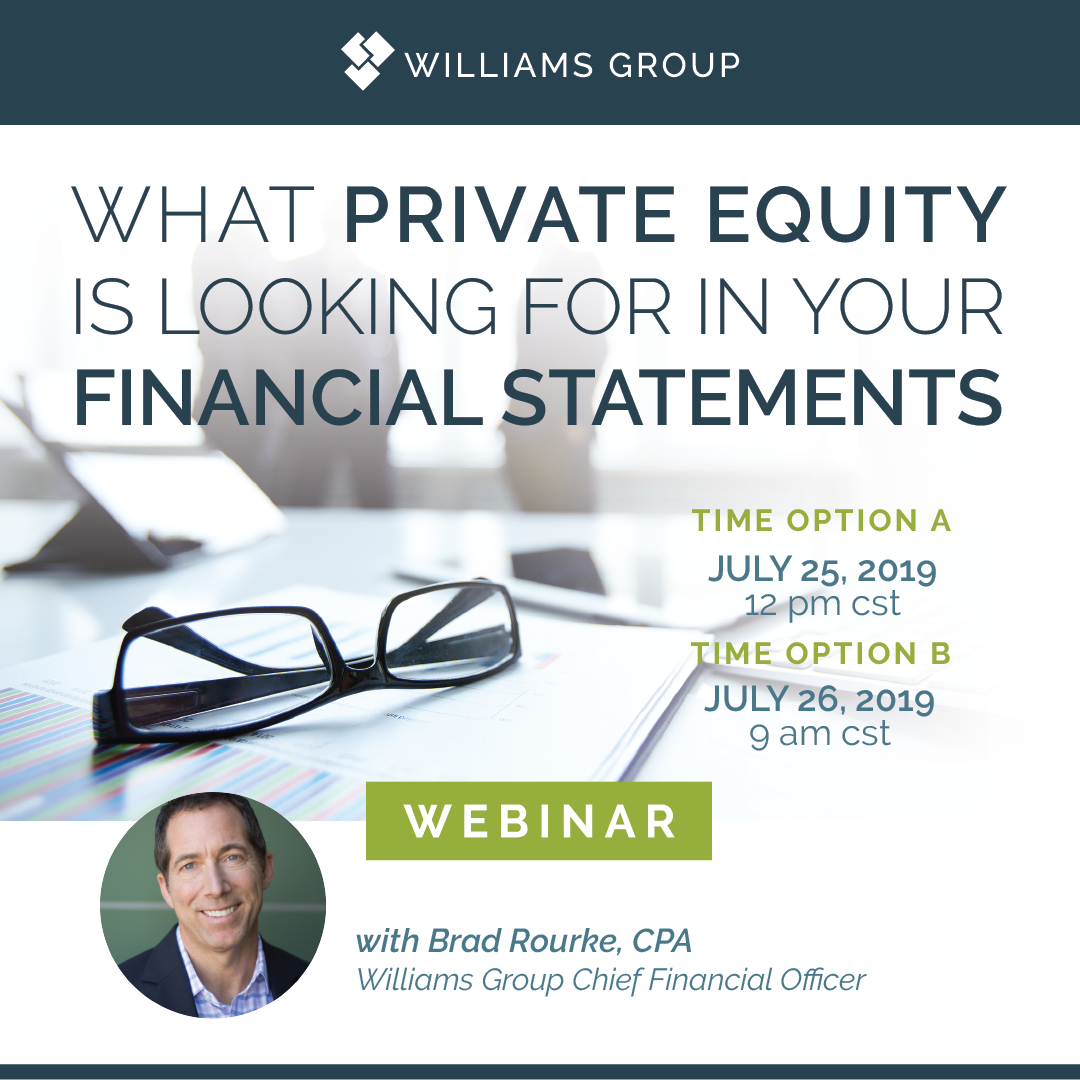 What Private Equity Is Looking For In Your Financial Statements
Brad Rourke, CPA, Williams Group Chief Financial Officer
Private equity buying groups are quickly becoming big players in the optometry industry. If you're thinking about selling your practice to a PE group, make sure you have a great understanding of what these groups are looking for in your practice finances to put yourself in the best position to complete a deal.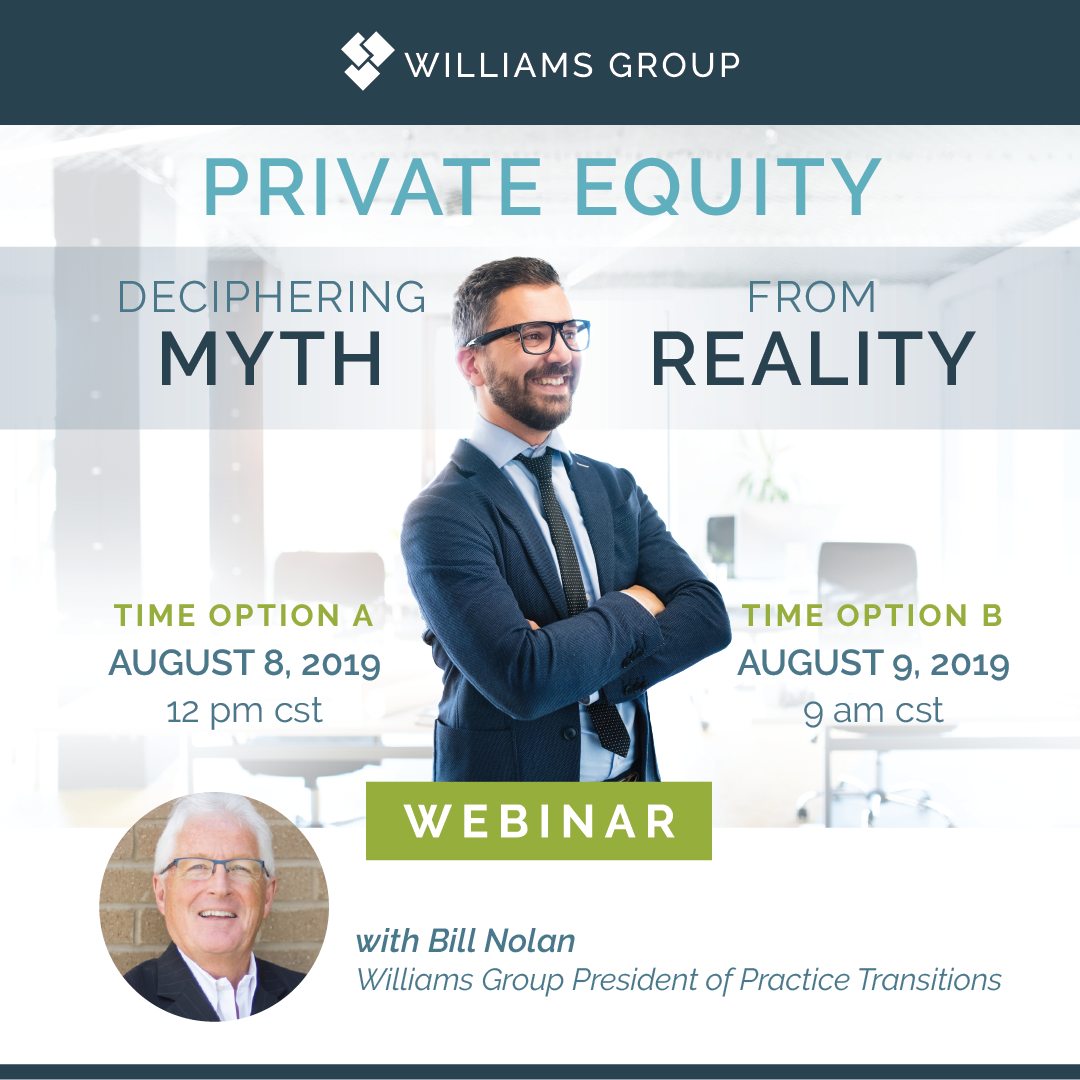 Private Equity
Deciphering Myth from Reality
Bill Nolan, Williams Group President of Practice Transitions
Join Bill Nolan who will walk you through what Private Equity firms actually are and how they fit into the optometry practice acquisition marketplace to see if their model is right for your practice.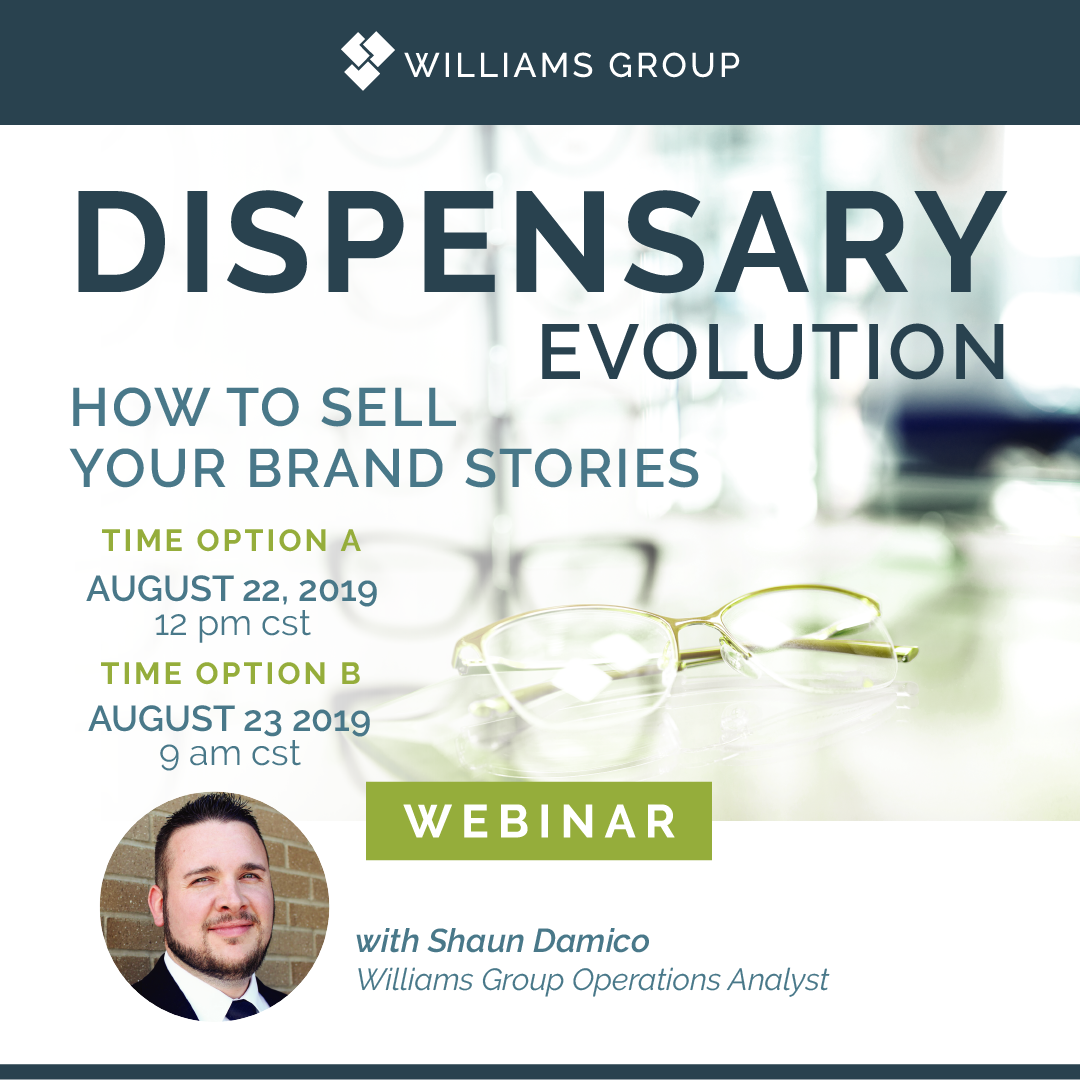 Dispensary Evolution
How To Sell Your Brand Stories
Shaun Damico, Williams Group Operations Analyst
Join Shaun Damico for this webinar where you will learn how to give your opticians a different, better way to talk about and sell frames to patients.