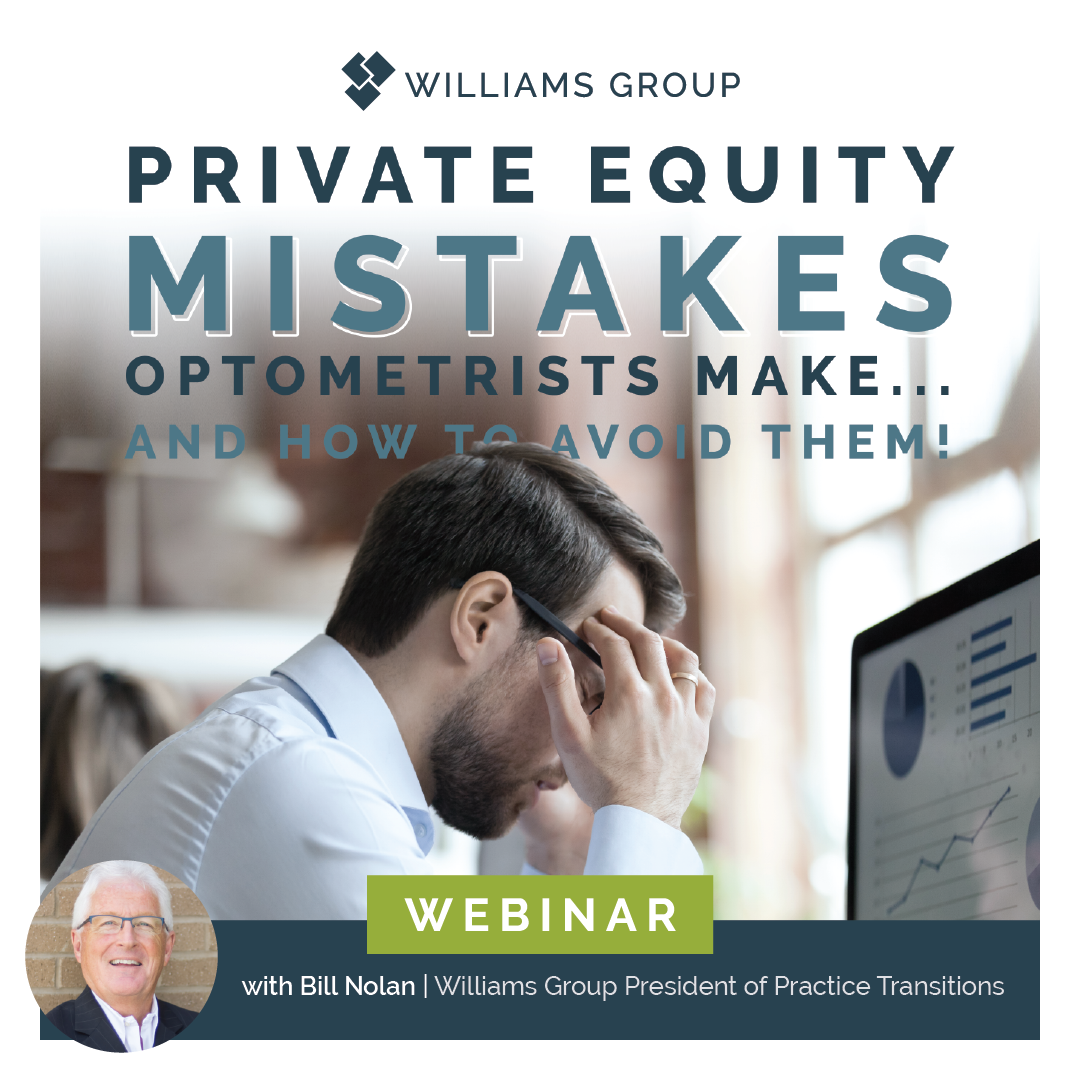 Private Equity Mistakes Optometrists Make...
and How To Avoid Them!
Bill Nolan, Williams Group President of Practice Transitions
If you own a successful optometry practice, there is a chance you may have received a call from a private equity firm. But how do you know if private equity is a good choice, if you're prepared or what's negotiable (or not?) Don't risk leaving anything out. Join us for our webinar.