FastTrack
Learn the components necessary to running and selling a successful optometric practice.
Want to learn more? Contact us here.
Looking to run a successful practice?
We know that it takes time to yield great returns for patient care, staff engagement, and practice profitability. This is time that you may not have to devote yet, but we do. We've helped thousands of practices reach their goals, and we're confident we can assist you in reaching your next level of success by getting your goals, processes, and finances in order.
Looking to sell a profitable practice?
You desire to control your own destiny and that requires a different level of organization, coaching, and implementation. We can provide that level of strategy, training, education, team development, and systems refinement to result in a stronger and more profitable practice when you begin the transition process. There are steps you must take to ready your practice for a transition, and we can walk you through the process so you can achieve the highest possible value in today's competitive market.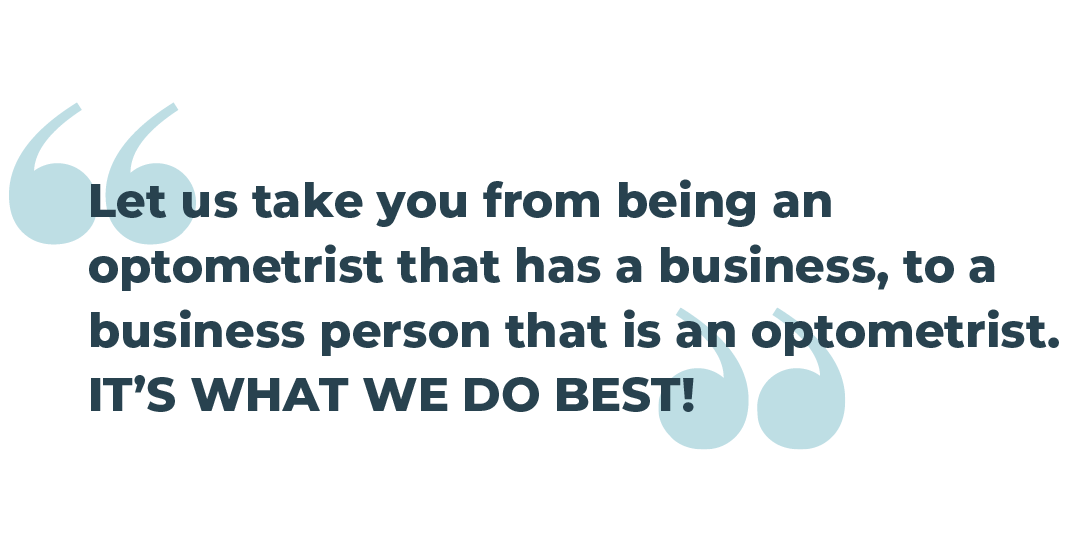 What does FastTrack include?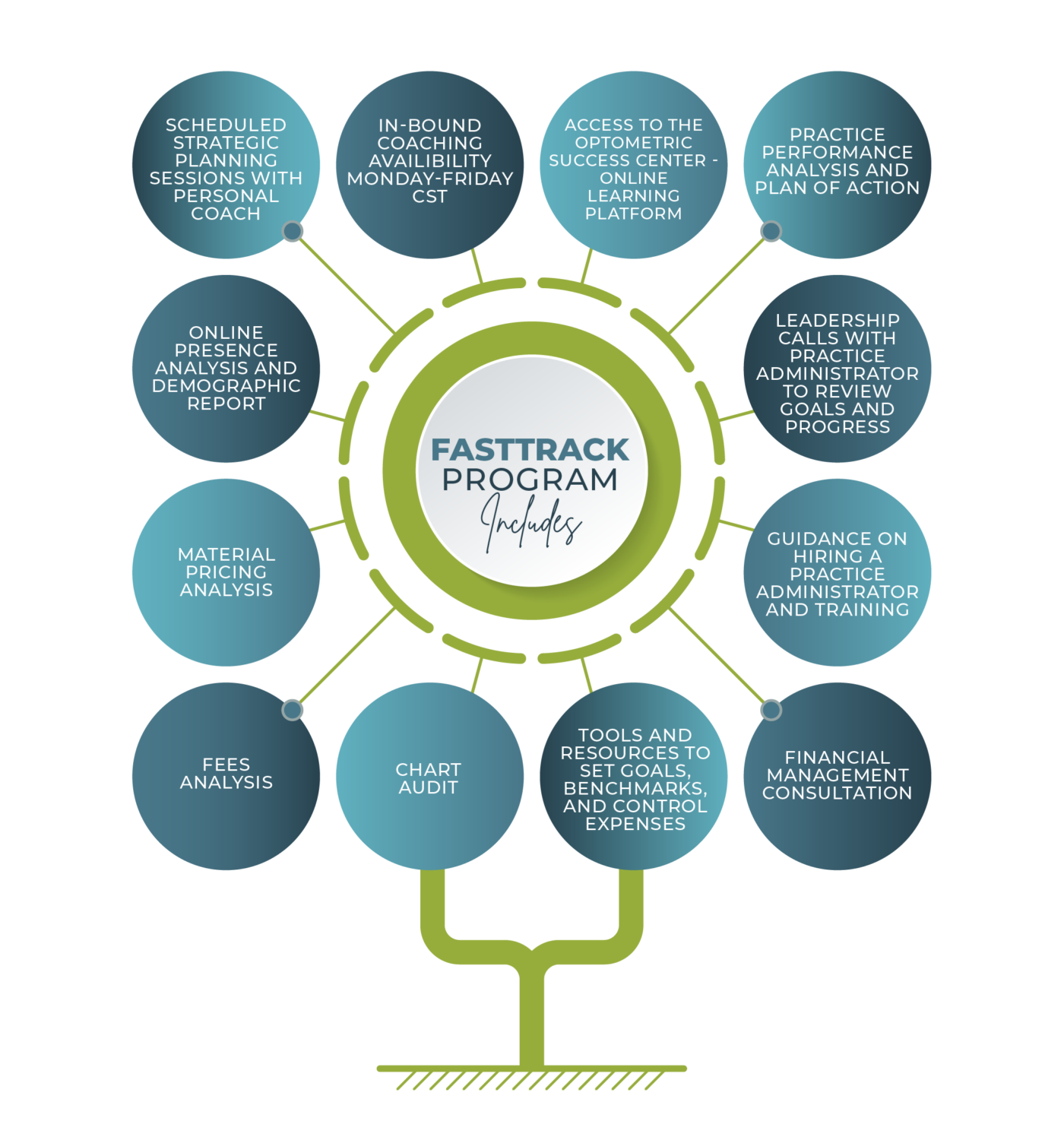 Schedule your call with Robin Elliott, President of Consulting, to learn more about our FastTrack program!
Michel Pawlosky-Maiers, OD
"Before hiring Williams Group, I didn't know much about running a business, and my practice was all over the place. We had no benchmarks set, no goals in place, and were just hoping to grow. Since hiring Williams Group, I am less stressed and know exactly where my practice should be. We grew by $70K in the first year with Williams Group, and have been growing at a great pace each year since. Currently, I am in the process of furnishing my third exam room, and we have a new OD who sees patients once a week for me. Williams Group has helped with just about every aspect of my practice. For me, this was life changing and the best thing for my staff, my practice, and myself."
Michel Pawlosky-Maiers, OD
Youngwood Eye Care | Youngwood, PA
View All
Alex Permann, OD
"After being employed as an associate optometrist for a year, I realized I wanted to be able to make my own decisions. I purchased a 70+ year established practice and knew I was going to need guidance through the transition as well as help with learning how to run a business. Williams Group kept me on track to efficiently make the right decisions. They understand what it takes to run a successful practice, and I have learned how to leverage it. In just six months, we nearly doubled our average revenue per patient! Because of Williams Group, I have a good work/life balance, and I truly enjoy being a practice owner."
Alex Permann, OD
605 Vision | Chamberlain, SD
View All
Comprehensive Practice Analysis
Your Executive Management Coach will conduct a thorough analysis of your practice. During this time, we will gather and analyze data from different areas within your practice to develop a roadmap from which we can  implementation goals that will help your practice become more successful.
Unlimited Consulting
We'll help you define your goals in every area of your practice and then co-manage implementation to help you achieve your desired results. Our recommendations will be specific to your situation, giving you the knowledge and confidence you need to monitor your progress.
Live Training
Our Optometric Success Center, an online, on-demand training platform, provides general training sessions for your entire team as well as special focus workshops on optometry operations, finances, culture, and more to build a culture of engagement and innovation as you strengthen your practice foundation.
Douglas Rienks, OD
"When I purchased an existing practice 16 years ago, I quickly found the difficulties that came along with it. We were floundering to get patients and struggling to make cashflow; all finances were going into the practice. I heard of Williams Group through a friend who had great success with them, and I liked their idea of what's good for the patient is good for the practice. Williams Group helped me build the foundation of my practice. We went from having difficulties with practice growth to grossing more than seven figures annually."
Douglas Rienks, OD
Nebraska Eye Institute | Lincoln, NE
View All
Want to learn more about our FastTrack program? Contact us here.