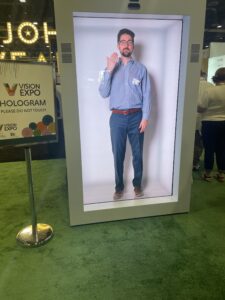 Discover Industry Innovations: Optometry-specific conferences are the hub of innovation and updates. Attending allows you and your team to gather vast amounts of knowledge in a condensed time frame. And remember, knowledge is power. Don't just attend; ensure you have a robust follow-up plan in place to capitalize on what you learn.
Foster Genuine Team Connections: It's one thing to conduct team-building exercises in a confined office setting; it's another to do it while exploring the vast corridors of optometry conferences. Navigating the expo halls together, discussing insights, and sharing perspectives can help foster genuine connections among team members.
Celebrate and Motivate: The conference isn't just about work; it's also an experience. Take this chance to reward your team for their hard work. Enjoy the sights, sounds, and offerings of city's location. This not only serves as a treat but also motivates the team, making them feel valued.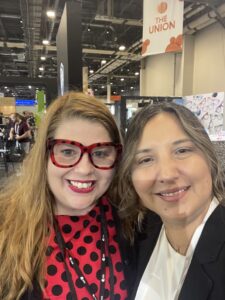 Assess and Improve Your Practice: Use the conference as a mirror. It will show you what your business is doing exceptionally well and where there's room for improvement. By comparing and contrasting with the best in the industry, you can generate excitement among the team and motivate them to think outside the box.
Engage in Valuable Networking: VEW for example, is not just an expo; it's a networking haven. Engage with other professionals, learn from their experiences, and establish potentially beneficial connections. These events might pave the way for future collaborations or provide insights you hadn't considered before.
Regardless of the conference, it's more than just an industry event. It's an opportunity for growth, bonding, celebration, learning, and expansion. Whether you're a seasoned business owner or a newbie in the optical world, every conference has something invaluable to offer to you and your team. So, mark your calendars and be sure to let us know if you will be attending. My colleagues at Williams Group and I would love to meet you in person!
Have questions about Vision Expo West or need more insight? Reach out to us, we're happy to chat! 
Robin Elliott
President of Consulting
Email Robin