THE MYTHS OF 
SELLING A PRACTICE
Want to learn more? Contact us here.
Common practice transitions myths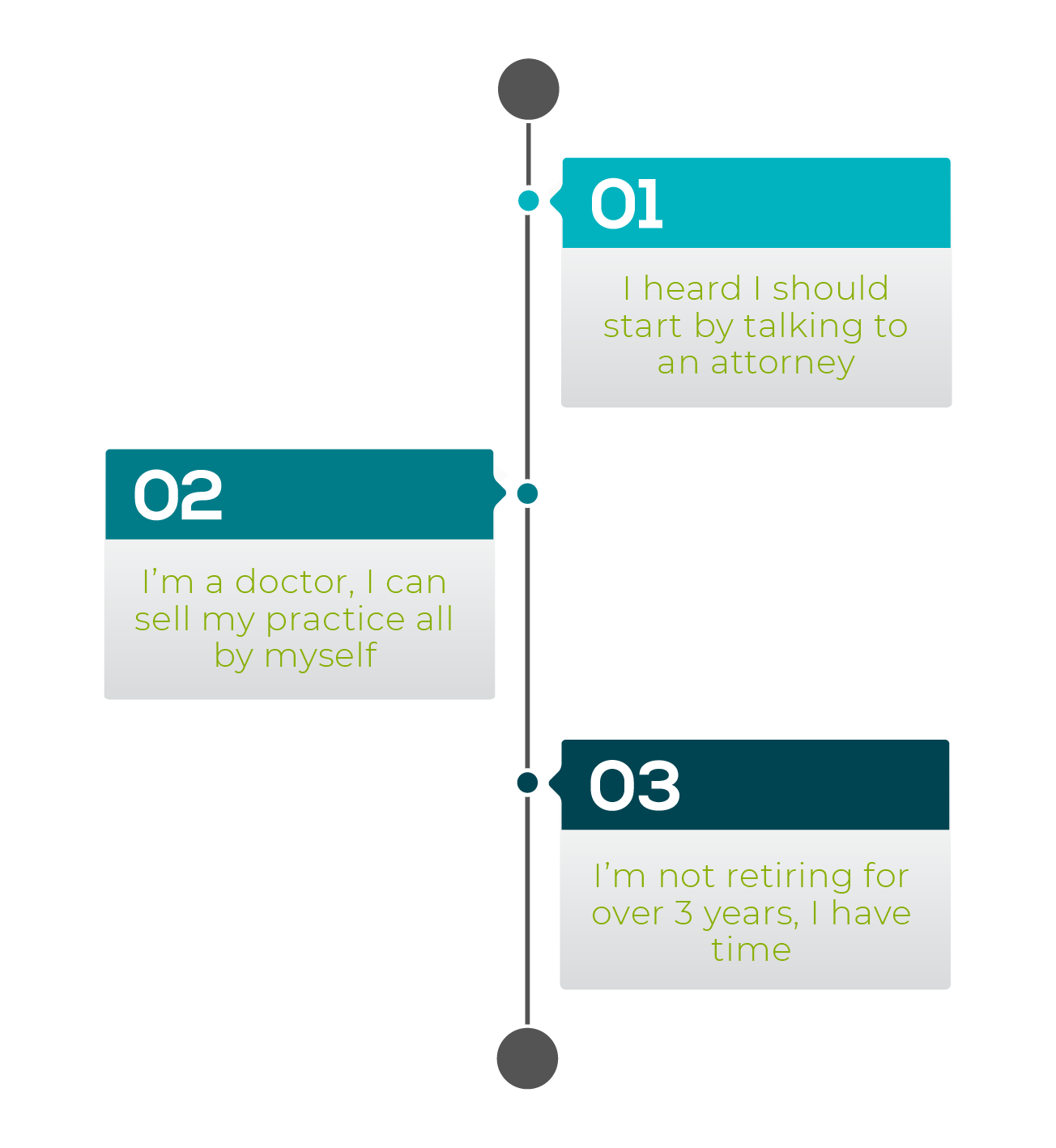 Williams Group is dedicated to educating clients on their options and providing the necessary resources required to make informed decisions for the most impactful winning strategy.
Williams Group is here to help you with the sale of your practice, negotiate the terms of the transaction, and ensure a smooth transfer of ownership.
This will prepare you and save you time and money when you meet with the attorney who will draft your contracts according to your state law. We'll work with your accountant to make sure you get the best tax results as well.
Start by talking to Williams Group to begin the cost-effective process of selling your practice. It is never too early to begin this process.
The most important thing is strategic positioning and preparing your practice for change. It's critical to be proactive than reactive.
To learn more, schedule your free initial consultation.
Experience Matters
We will work with you to define your transition path. Once we've developed a custom plan of action, your trusted advisor will provide you with industry guidance through each step.
Williams Group offers consulting and advisory services for even the most complex transitions.
Schedule your FREE consultation with Williams Group to learn more about debunking the myths of selling your practice.
Want to learn more? Contact us here.