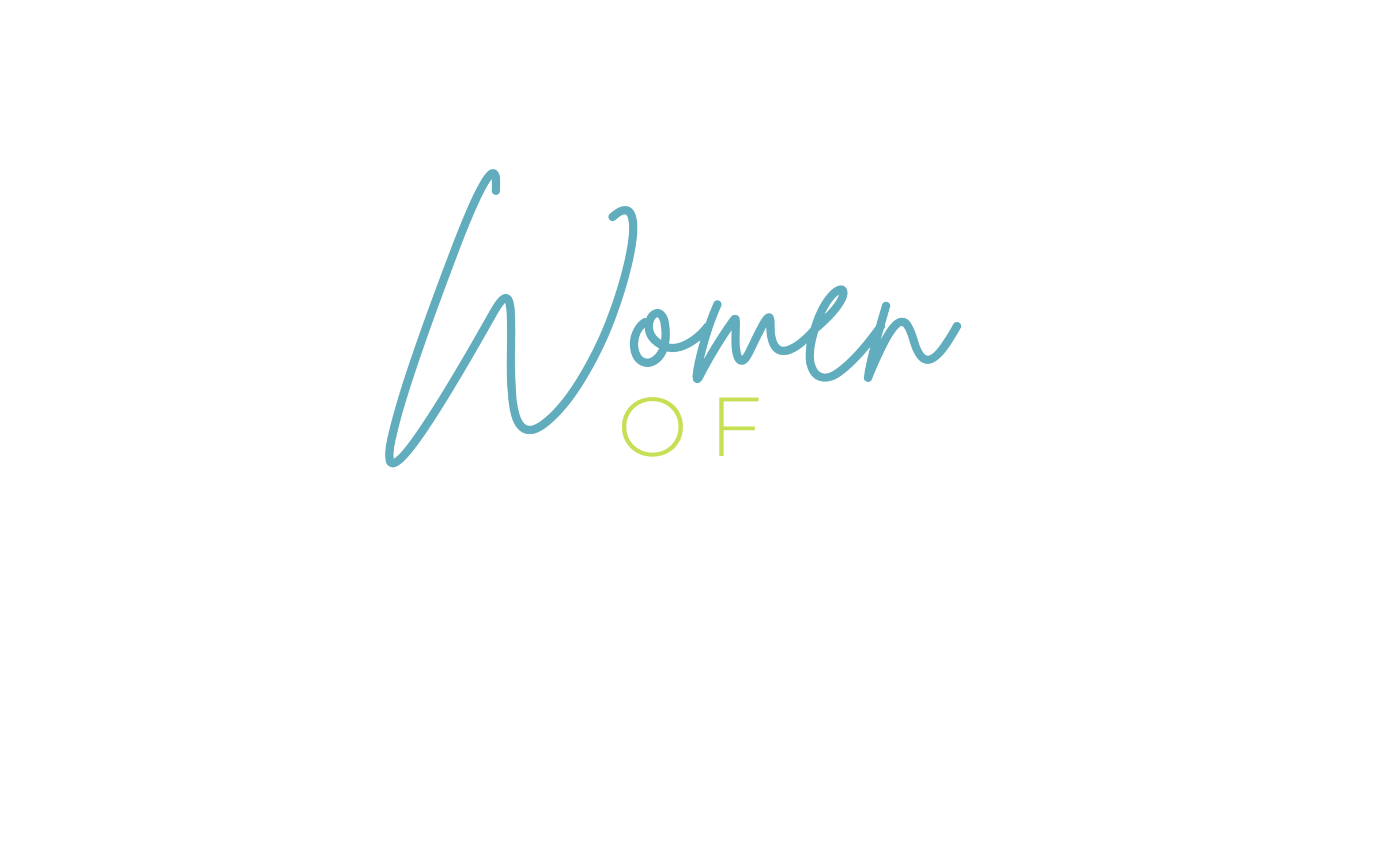 For decades, Williams Group has employed numerous powerhouse female optometry experts.
We're honored to have the skills and knowledge of these women to help accelerate our clients to their highest level of practice performance.
Learn more about some of the Women of Williams Group who are choosing to challenge change within the ever-evolving world of optometry!

What do you do at Williams Group?
As a Practice Management Director and Executive Management Coach with Williams Group, I work with clients and their teams to help shift the mindset and to encourage implementation of best practices and efficiencies within the practice. When we set the bar high, we can begin to accomplish more than we have ever accomplished before. When we change our focus, we can focus on change – but we must always continue to communicate, collaborate and commit.
Who is the most influential woman in your life?
To have influence means to have prominence -- it means there is something about you that others see as significant and important. To be influential, you must have integrity and you must be indispensable. The most influential woman in my life will always be my mom.
How has optometry shaped your life?
Optometry has guided me through the last 15 years of my life – my career in optometry started in retail optometry while finishing my degree in Advertising. From there, I transitioned into the private practice optometry world where my education and knowledge for the industry began to flourish. I have met many optometrists and met many of my colleagues along the way. I am forever thankful for the opportunities that have been made present along the way.

What do you do at Williams Group?
I often get to speak to women who hold many titles: daughter, sister, wife, mother and volunteer. OD or CPOA just happen to be another one of their accomplishments! I get to empower other women in the industry to take charge of the impact on their own lives, whether that be to give confidence as a business owner or influence the development of their careers.
Who is the most influential woman in your life?
The most influential woman in my life is my mother. She has had an impactful influence on my attitude towards life. She enjoys life. She will make you feel like the most important person in the room. No matter your success and failures, she will be your biggest cheerleader and doesn't believe in barriers. She takes joy in the smallest things of life and has a contagious smile. There is something beautiful in the way a person can be in love with their life. You only get this one big, beautiful life, fall in love with it and enjoy it.
How has optometry shaped your life?
I've had a very unorthodox path into my role. I very intently entered the field as soon as I could, absorbing every ounce of education offered. With three years of college under my belt, plans to go to optometry school quickly dissolved with the diagnosis of my mother's cancer. I worked while in college and throughout my mother's treatment. After my mother's remission, I was offered a job that would put me in a position to support myself. I continued to invest in my own development and skill set, and continued to be recommended for positions that elevated my career. Optometry and ophthalmology allowed me the stability and opportunity to move out of state on my own. The community has always been welcoming and has played a role in establishing many of the most influential relationships I have.

What do you do at Williams Group?
I work with a phenomenal group of women (and men) who provide business consulting to optometrists across the North American continent.
Who is the most influential woman in your life?
I have seen many influential women come alive through the news, book of faces and novels of remarkable history. Their sacrifices and achievements have manifested into respect, opportunity and individual freedom for women, and the ability to aspire to "Design the Life" we want for ourselves and for our daughters.
On a personal level, my dearest friend is the most influential woman in my life. She gave me the encouragement to dig deep inside and invest in myself. She gave me the courage to obtain a college education, which I never thought was possible at the time. She is one of those silent female heroes.
How has optometry shaped your life?
That moment of inspiration, and the years of self-perseverance that followed, ultimately led me to my role at Williams Group. A company that supports women in business and women in executive roles. In addition to my role as President of Consulting, we also are blessed with a female Vice President in our transitions division, a female Marketing Director, and a consulting team that is collectively 90% women, who are trusted business advisors working internationally.
That same perseverance allows me to work in an industry where almost 50% of optometrists are women. This represents a 14% growth just in the last year alone. These women are trail-blazing the future of our industry by providing a better life through visual performance, so that the next generation of young women can read, become educated, and continue to reach for the stars.

What do you do at Williams Group?
I am a New Business Advisor at Williams Group. I help clients realize their dream of successfully owning and operating their own private practice. I aspire to make every practice a great one and give confidence to the doctors that lead them.
Who is the most influential woman in your life?
The most influential women in my life were my grandmother, my mom and my very cool aunt. All three were school teachers and strong women, devoted to education, family and faith.
How has optometry shaped your life?
Optometry shaped my life from a very early age. You know that child you prescribed their first pair of glasses and they looked around in awe of how the world looked? That was me! I have been at Williams Group since 2001, so here I am, 20 years and countless conversations with optometrists about improving or starting practices. I love talking with clients about their love for the profession, discussions on what it means to be successful in optometry, and how to create a practice full of patients that want to return year after year.

What do you do at Williams Group?
I am part of the marketing team at Williams Group, as the Creative Manager. Every day I get to find new and innovative ways to help our clients reach their target audience. I stay up to date on the latest trends, so our clients have valuable, timely content to help them gain new clients and have a little fun in the practice!
Who is the most influential woman in your life?
Although there are so many influential women in society, I have to say that it's my tribe of powerful, strong, brave and caring women who influence me the most. Each one of them has their own story and contributes to mine in their own way. I see confidence and grit in them that just has a way of rubbing off and making me want to be a better person, parent, wife, and business woman.
How has optometry shaped your life?
To be honest, I never thought I'd be here. After being in healthcare marketing for over 8 years, I was content. But a very influential woman pushed me to seek more for myself and opened the door to the world of optometry.  Every day I am amazed at the new things I learn in this industry and the wonderful clients I get to interact with. It's truly changed the way I see things.

What do you do at Williams Group?
I am privileged to assist clients in all aspects of their program; from onboarding as a new client, setting up teams successfully in our OSC, performing fee analysis, DISC assessments, mystery shops and other projects that aid in the structure and performance of your practice.  It is my honor to help you, so please reach out!

What do you do at Williams Group?
I support my clients in their businesses as they work towards their dreams. As Director of Education and Training here,  I also support my consultant coworkers as they do the work to stay ahead of the optometric industry's leaps, bounds and changes. A good part of my workweek is devoted to keeping The Optometric Success Center Learning Library evolving, growing and getting better every day.
Who is the most influential woman in your life?
Michelle Obama has been very influential in my life over the past couple years, and during her years as First Lady in the White House before that. Her book, "Becoming", was a fascinating read. We are almost the same age, so it was fun to see the parallels in our lives. She has been focused on making a difference in her communities and has remained committed to her ethics and mission. She used and is using her position of power to give back in ways that are beautiful and effective. Most recently she launched a Netflix show called Waffles + Mochi", which presents healthy eating and cooking ideas to kids.
How has optometry shaped your life?
Optometry has been important in my life since I got my first glasses at nine years old. I went into opticianry locally in 1999 and loved it! Many of my team members from that time are still good friends. Since starting as a consultant with Williams Group in 2006, I've had the pleasure of working with so many amazing women, both internally as coworkers, and externally, whether it is with women optometrists or women who are their employees.

What do you do at Williams Group?
I inspire, motivate and get to be a bit of a fairy, helping dreams come true.
Who is the most influential woman in your life?
My mother, she's always been an inspiration to me. But the older I get the more I realize just how amazing she is. She's overcome so much hardship in her life, loss of 3 babies, a husband, raising 5 children and becoming a US citizen and a wonderful grandparent. My mom overcomes the challenges that life brings us with happiness and hope. My mom is beautiful.
How has optometry shaped your life?
Can't quite see where this industry starts and where I end. It's such an integral part of me now.

What do you do at Williams Group?
As the Director of Marketing at Williams Group, I help our clients renew or refresh their brand while leveraging social media to grow their practice. I am passionate about helping practices find innovative ways to attract new patients and look their best while doing it.
Who is the most influential woman in your life?
It's hard for me to say, because I have so many great women role models in my life, but if I had to narrow it down - I'd say all of my grandmothers. They had 8, 6, and 5 kids of their own and knowing how much work it can be to have 2 kids myself - I have to give them a lot of credit. Their patience, kindness, and humor, in addition to being working moms, are something that I really admire.
How has optometry shaped your life?
Being in healthcare marketing for over a decade has helped me blend my love for great branding with the patient perspective. I love helping practices gain new patients, develop a meaningful relationship with those patients, wow them in the practice, and continue to stay in front of them with their marketing efforts so those patients keep coming back year after year. It's an exciting cycle.

What do you do at Williams Group?
I currently function within our Transitions Business Unit, assisting clients with practice valuations, fractional buy-in/buy-out and full buy-sell transactions. The final chapter of our clients' work life is typically uncharted and filled with emotion. It is my honor to help them through this journey.
Who is the most influential woman in your life?
My mother was the most influential woman in my life. She instilled a love of math and science, before STEM was even popular. My creativity, hospitality, and desire to travel came from my mother, as well.
How has optometry shaped your life?
After I graduated from the University of Nebraska with an MBA in 1996, I joined Williams Group which has allowed me to utilize my business training, skills, and aptitude to analyze information, problem solve, and develop strategic plans for our clients who are looking at transitioning their practices. My clients are wonderful people and working with them has brought joy and a sense of purpose to my life.

What do you do at Williams Group?
On the client-facing side of Williams Group, I get to help optometrists and their teams navigate their financial and patient care responsibilities and opportunities. On the backside, I get to collaborate with industry leaders and create processes and tools that leverage efficiency, fuel ingenuity, and facilitate win-win relationships for our partners and clients. You can also find me in our new and amazing Optometric Success Center Library!
Who is the most influential woman in your life?
My mother is the most influential woman in my life. She leads by example and a touch of tough love. For example, the day I left for college with my 5 month-old she didn't cry, she didn't give me any money, she simply asked if I had made sure my room was clean. Growing up she was a mother of three, a horse trainer and wife of a farmer and rancher, and somehow always kept a clean home and had home-cooked meals ready as we woke up and when we got home from practices. Later she was a small dog breeder and returned to school online at the age of 52 to complete a two-year program for medical billing and coding. I admire her poised strength, her love for God, and always doing the right thing even when it's not convenient. She has influenced my life most by her ability to be thankful for what she has earned through a lifetime of joys and struggles.
How has optometry shaped your life?
I started a career in optometry 10 years ago at the age of 25 and haven't had a chance to look back. Studies in business, marketing, leadership and health sciences led me to accept a position as an eye care technician in a rural farming community close to my hometown for $10.50 an hour.
Since that time, optometry has provided great opportunities for career advancement, advocacy, and leadership. By far the most important thing optometry has done to shape my life is provide a platform to show my daughter the power of being bold and the responsibilities and rewards that come with success.
Want to learn more? Schedule a no-pressure phone call to determine your practice needs.